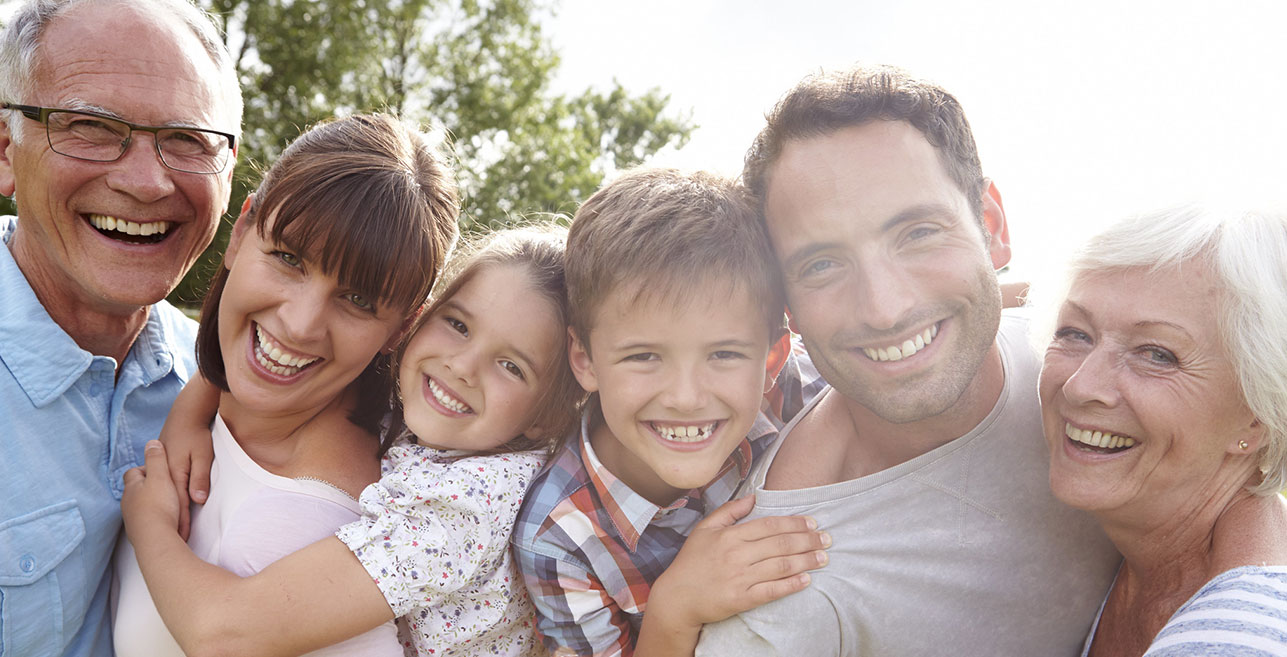 Alan was born in Brooklyn and raised in Queens, NY. Over the course of his 30-year-plus professional career, Dr. Rothstein has been involved in many aspects of dentistry. Not only has he lectured and presented workshops, but he has been a consultant to Johnson & Johnson, and an Advisory Board Member at Fortis Institute in both Wayne and Lawrenceville. Every year since 2005, he has been selected as one of America's Top Dentists, NJ Top Dentists since 2011, the Best of Morris and Essex since 2010, and to the International Association of Dentists (Leading Physicians of the World) since 2013. In 2016, Alan was inducted as a Fellow of the International College of Dentists and was inducted as a Fellow into the American College of Dentists in 2018; both of which are honor societies represented by less than 10% of the dentists in the US.
Through membership in the New Jersey Dental Association, Alan served as President of the Tri-County Dental Society, Trustee from TriCounty as well as serving on numerous councils and committees. He served as Treasurer of NJDA from 2012 – 2013 and Chair of the Finance and Investments Committee. In May 2018, he was installed as the President of the New Jersey Dental Association, representing the interests of dentists and public awareness throughout the state.
Alan maintains a private practice in Livingston and is currently an Adjunct Assistant Clinical Professor in Periodontics at Rutgers SDM and an Attending Dentist at Morristown Medical Center.
He is the proud father of 3 wonderful children. Ilana is a 3rd Year Medical Student, Rachel received her Masters in Public Health from NYU and Jonathan received an Associate Degree from BCC while working full-time.
Alan and Diane were married in August 2018 and reside in Whippany with their cats, Oliver (3) and Chester (2). They enjoy scuba diving, travel, photography, Devils hockey, wine and food.
PUBLICATIONS, AWARDS, AND LECTURES
Ivy Dental Consortium – Internet publication on treatment of periodontal disease, a cooperative effort between Harvard University, University of Pennsylvania and Columbia University
Workshop on Writing Cases for Problem Based Learning – AADS Convention, Vancouver, British Columbia, Canada – March 1999 – 3 hour workshop
Various Lectures on Diagnosis and Treatment Planning – 4th Year Dental Students
Lectures on Periodontal Surgery Techniques – Undergraduate Dental Students
Visiting Faculty – Jointly sponsored by the University at Buffalo School of Dental Medicine Continuing Dental Education and Health Learning Systems – Advances in Improving Oral Health: Antiseptic Mouthrinses – various dates
Lectures for OraPharma, Inc. – Arestin™ – various dates
America's Top Dentists – Selected as one of America's Top Dentists 2005-2006, 2008–2020 by the Consumers' Research Council of America
NJ Top Dentists – 2011 – 2023
Morris Essex Health and Life Top Dentists – 2017 – 2023
Best of Denville – 2009 – 2020
Best of Livingston - 2021 - 2023
International Association of Dentists – Leading Physicians of the World – 2013 – Present
Consultant to Johnson & Johnson – a member of the committee on links to oral disease and systemic illness
Advisory Board Committee Member – Fortis Institute, Dental Assisting Programs Wayne and Lawrenceville, NJ campuses – 2009 – 2020
Fellow International College of Dentists – Inducted October 2016
Fellow American College of Dentists – Inducted October 2018
EDUCATION
Columbia University College of Dental Medicine,
New York, New York
Postgraduate Periodontology, Certificate – June 1992
Educationally qualified to limit practice to Periodontics
Certified Brånemark Osseointegrated Implant Surgery
Certified ITI Dental Implant Surgery
Columbia University College of Dental Medicine,
New York, New York
Doctor of Dental Surgery (DDS) – May 1990
State University of New York at Binghamton
Binghamton, New York
Bachelor of Arts – May 1986 | Major: Psychology
PROFESSIONAL ORGANIZATIONS
American Academy of Periodontology
American Dental Association
New Jersey Dental Association – President, 5/2018 – 5/2019
International College of Dentists – Fellowship, Inducted 10/2016
American College of Dentists – Fellowship, Inducted 10/2018
Tri-County Dental Society – President, 5/2011 – 5/2013
Essex County Dental Society
Affiliations
Bronx Veterans Administration Hospital – Bronx, NY – Attending Periodontist – Sept. 1996 – Aug. 1998,
Morristown Memorial Hospital (member of the Atlantic Health Systems) – Morristown NJ – Staff Periodontist/Attending,
Columbia Presbyterian Medical Center – New York, NY – Attending Periodontist – Sept. 1992 – Dec. 2000